5 Sexy Moves Men Can Learn From Christian Grey
Fifty Shades movie is long over but still women are swooning everytime they hear the name Christian Grey. They haven't stop drooling and talking about him that you might think this fictional character is a lucky SOB…
If you're interested to know what Christian has that made a long-lasting imprint on women, you should definitely read this article.
It list 5 sexy moves that – if you use them – women will be all over you. If that's the sort of think you might want – Check this out now….
Stay Alpha,
– Carlos Xuma
—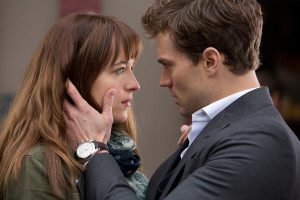 Title: 5 Sexy Moves Men Can Learn From Christian Grey
50 Shades of Grey' isn't only for the ladies after all.
There is much buzz around E.L. James' book Fifty Shades of Grey. I have read the trilogy, and I think that men can learn a few lessons from it. The main character, Christian Grey, is a young, sexy and attractive billionaire who has a passion for sex. Regardless of their financial situations, men all over the country can be just like Christian Grey. Here's how:
Foreplay. Let's start with the sex because that is what many think this series is about. Foreplay is critical to a woman's sexual appetite. By foreplay, I am not talking about grabbing your partner's breasts or swatting her on the behind. Foreplay can begin with a smoldering look, a love note in the morning or a suggestive phone call at lunch.
Take the time to have your woman anticipating..
Click here – to go ahead to and read the rest of the article at Yourtango.com