Second Date Tips to Build the Perfect Romance
If you've gone out on a first date with that woman you like, and you're set to have that second date…it could be daunting for you. You need to continue building that connection with her, a spark that could potentially lead to rambunctious (I like that word) monkey love back at her place.
If you've been thinking of how to make sure she enjoys YAD (yet another date) with you, read these tips from this article and stay aware of what to do and what NOT to do.
Enjoy!
Stay Alpha,
– Carlos Xuma
—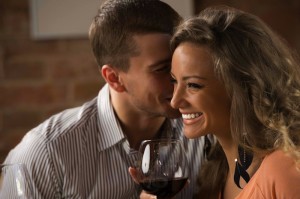 Title: Second Date Tips to Build the Perfect Romance
A first date can make a big difference, but so does a second date. Use these second date tips to have a great time and get to know each other better. By Sarah Summer
The first date is all about getting to know each other.
But a second date is different, and yet similar.
When you meet each other for a second date, both of you know each other already.
But yet, you don't know about each other's interests or real lives.
A first date makes the impression.
A second date makes the connection.
How to have a good second date
You may have spent a few hours with each other during the first date. But in a second date, you need to…
Click here – to go ahead and read the rest of the article at Lovepanky.com